CHE COS'E' ITALIAMO?


ITALIAMO is a non-profit organization, rooted in Chicago IL. We strive to inspire love and appreciation for italian culture and language in our community through experience-based classes and events. Most of our courses are free and accessible to anyone with a genuine interest. We teach Italian through culture and everyday-life experiences so that our students will not only learn Italian… they will LIVE ITALIAN!



CHI SIAMO



" Excellent and enjoyable way to improve one's Italian language skills. "
Don on Jul 17, 2015



" A nice, relaxed group. It is great to have the opportunity to meet with other Italian speakers. Idilia is great! "
Shana on Sep 27, 2015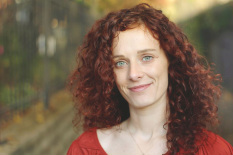 Ciao a tutti!
My name is Idilia and I am from Pisa (Italy). I have been teaching Italian to students of all ages and backgrounds for many years now and I LOVE my job, it is a pleasure to share my knowledge of my native language and culture with my students!
I graduated (Magna Cum Laude) from the "Università degli Studi di Pisa" (Italy) in 2006, and, after attending the "Corso di formazione per insegnanti di italiano L2" from the Istituto Linguistico Mediterraneo (Pisa, Italy) for the teaching of the Italian language as a second language, I started teaching Italian to non-native speakers (children, teenagers and adults alike) in Italy and, since 2009, in the United States.
In 2014 I obtained a Masters Degree in Foreign Language Pedagogy from the "Universita' per Stranieri di Siena" (Magna Cum Laude) and I hold both the "DITALS I" Certification [Certification in Italian Language Teaching Competence - Specialty: University Students] and the "DITALS II" Certification [Certification of Advanced Competence in Teaching Italian - All Target Students] from the "Universita' Per Stranieri di Siena" (Italy).
I founded ITALIAMO to help anybody who is interested learn about our beautiful language and culture in the most fun and exciting way!


---

Ciao!
My name is Kara. I am from Chicago, Illinois. I am a language and culture enthusiast. I grew up immersed in the Italian-American culture and love to share my experiences and knowledge with others.
I attended the University of Wisconsin – Madison, where I studied International Relations and European Studies. As an undergraduate, I tutored beginning level Italian, and had the opportunity to study with the Università di Pisa (Italy) through an Italian language and culture program with the Lucchesi Nel Mondo and Regione Toscana.
After graduating, I began working with a foreign language education company, where I was able to spread my love for languages developing innovative curriculum. I am joining Idilia as a co-organizer of ITALIAMO to spread interest, knowledge and appreciation for Italy's amazing culture and language.



---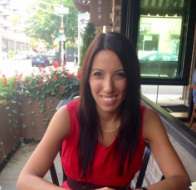 Buongiorno!
My name is Silvia and I was born and raised in Rome, Italy. I have always been passionate about foreign languages and cultures and I love to travel. I graduated from Università Roma Tre where I earned a degree in Modern Languages and Communication. I started teaching Italian back in college to international students who came from all over Europe through the Erasmus Study Abroad project. I moved to the United States 6 years ago, and consider myself to be an ambassador of Italian language and culture for young students and adults. I believe that to succeed in everything in life, including learning a different language, you must have fun with it! And that's why I'm thrilled to join Idilia and Kara in this wonderful project of sharing Italian language and culture with our community!
---